When you're in a situation where you're left with a puppy in need of sitting, for example you'd like to go on a trip you can't bring your furry friend along, then Dog Boarding may be your answer. We're a resort, but exclusively catering to the furry ones of the family! That means while you enjoy your trip, your dog can enjoy theirs too! Enrolling in Dog Boarding is a per-night rate, and it includes complimentary
Doggy Daycare
during the day, while our facility offers top-quality amenities to ensure your pup has an enjoyable experience while you're away.
At Northwest Pet Resort, we require that all our guests are up-to-date with their vaccines. This requires a valid vaccine certification from your personal vet, including DHPP or equal, rabies, and bordetella. It's important to prevent the spread of disease and illness among our furry friends.

In addition to having up-to-date vaccines, we also recommend that you bring your own pet food to prevent tummy aches from dietary changes. Also consider bringing some treats, toys, and beds that smell like home. This will assure your pooch that you're coming back, and will reduce stress and increase comfort during their stay!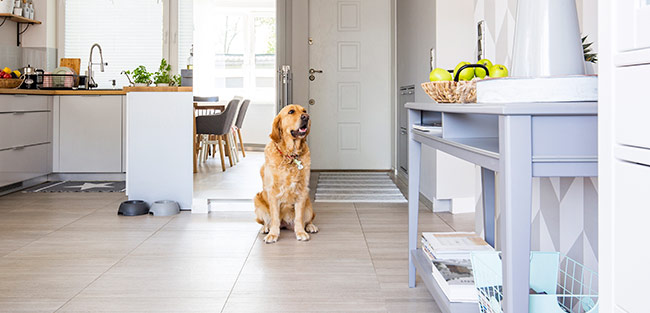 Which is your best option? That decision primarily relies on characteristic and lifestyle traits of your dog. While staying at our facility, your dog will receive a private den-style kennel to spend the night in. Although, during the day, your pup has the opportunity to be a part of sociable activities with other dogs with like-temperament, agility, and size. Local Dog Boarding is ideal for pups that work well in kennels and unfamiliar environments, spending time around other dogs. Dog Sitting at home is most ideal for pets that don't work well in unfamiliar environments, other dogs, kennels or people — and feel more comfortable in their own territory. Our Team of pet specialists are available to help you determine which is the right fit for your family. Reach out — we'd be happy to be your guide!
Northwest Pet Resort's Dog Boarding service includes complimentary
Doggy Daycare
, allowing your beloved pup to meet friends, and do what dogs do which is play hard and nap harder! With Doggy Daycare, your dog is grouped based on temperament, speed, and size — unlike other facilities, where your dog is grouped by size only. For dogs that aren't quite used to frequent play and exercise, we recommend consulting with one of our specialists.
Do Dogs Like Boarding at a Resort? Experiences rely heavily on multiple characteristics of your pup.
Our facility
offers many amenities and care providers to help ensure your pup feels like their at home. Choosing to board your dog at a facility allows for mental stimulation that would otherwise not exist if chosen to stay at home. Staying at our resort opens opportunity for your furry friend to experience new sights, people, smells, and meet new friends. Dogs can become bored when left home alone for multiple hours throughout the day with nothing to do but eat and nap. With pet sitters, it's likely your dog will only be checked in on once or twice a day max. When boarding your dog at our facility, there is no chance of your pet getting into trouble in your home.
There are multiple variables that determine whether or not your dog would be a good fit for dog boarding. Temperament, lifestyle, dietary and medication requirements all play a strong role in the decision making. We recommend that you reach out to us! This will allow us to help guide you through the decision, and give your pup a chance to feel out the facility.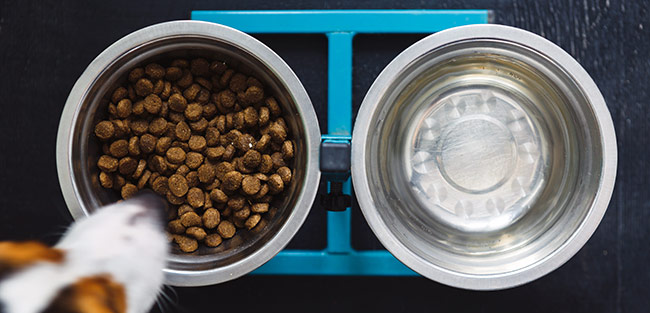 This is a major perk of choosing Dog Boarding over in-home dog sitting. Our care specialists ensure your dog is provided consistent meals based on your dog's diet and current meal plan. If your dog is currently taking any medication, a strict schedule will allow your pup to receive proper doses at proper times. Worry not with 24/7 monitoring and care, our specialists work hard to ensure your pet has a comfortable and enjoyable experience at our resort.